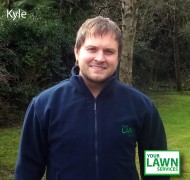 Kyle Steele
(our lawn care specialist operating from Glenrothes.)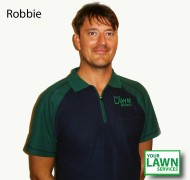 Robbie MacMillan
(our lawn care specialist operating from Cupar.)
Your Lawn Services was founded by Kyle Steele and Robbie MacMillan in 2011.
We have over 20 years combined experience in the turf care industry ranging from working on world class golf courses, bowling greens and football pitches to commercial and domestic lawns.
We are passionate about giving our customers a first class lawn care service and ensure we get the very best out of each individual lawn.
Log Cabins Scotland would have no hesitation in recommending Your Lawn Services to anybody looking to keep a good lawn. After many years of using a national franchise lawn company and the wet winters of the past few years we noticed a deteriation in our lawns around our showsite and a lot of moss growing. We contacted YLS and after 2 seasons of care by them our lawns are looking amazing – the best they have ever looked!
Mr Keith Garry, Log Cabins Scotland.